Features
Powerful, easy to use patient sign-out list
100% HIPAA compliant with industry standard encryption
Unlimited number of services per group account
Fully customizable and easy on-line setup
Phone and email support to guide you through customization
Free trial
Benefits
Time and cost savings
Real-time tracking keeps physicians instantly aware of patient issues
Increased efficiency in hospital and group operations
More time for patient care
Fewer incidences of human error
Who uses eDoclist?
Hospitalists · Residents · Small and large private practice groups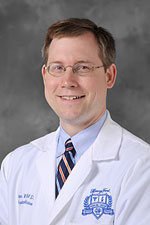 "The time saved in signoffs results in hospitalists leaving the hospital on time and the on-call doctors are more in tune with what the active issues are for the patients."
Peter Watson, MD.
Director, Hospitalist Program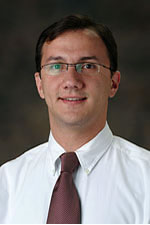 "Your recent update to the patient handoff program received so much positive feedback ... thank you so much for working on this as it made the whole hospital run smoothly."
Eyad Akhras, MD.
Section Chief, Hospitalist Program
Frequently Asked Questions
Is my patient data secure?
Yes. We take patient information very seriously. All information you store on the list is encrypted during transmission. Only you (and your group) have access to this information. All data is stored on a dedicated server and is not shared by any other organization or entity. We are 100% HIPAA compliant.
Can I try the program first?
Yes! We will set up a fully functional demo for 30 days so that you can test drive eDocList.com in your hospital's real world environment. 100% risk free.
How can an inefficient sign out process negatively affect my institution?
Not having an effective sign out process in place could result in patient discharge delays, duplicate tests and compromised patient safety. eDoclist can help minimize these problems by eliminating errors in communication. Communication failures during the sign-out process often lead to uncertainty in decisions on patient care. These may result in inefficient or suboptimal care leading to patient harm. Our program automatically date/time stamps all updates to the list so that you know exactly who made the note and what time it was made.
What is the advantage of a subscription model?
When you sign up for eDoclist, all upgrades to the software as well as routine maintenance are free for the life of your subscription. There are no maintainence fees, or the need to maintain the software on a local server - simply use your list and let us take care of all maintenance and upgrades - worry free!
How does eDoclist save my institution time and expenses?
When compared with other sign out methods, eDoclist is simple and intuitive. Time previously spent documenting patient information now can be spent on patient care. This time savings also translates into cost savings, making eDoclist.com an affordable investment for your institution.